Wanting to go deeper in your walk with God?

Are you looking for your next step with Jesus?
The Jesus Lab

is a facilitated encounter with the finished work of Jesus Christ!
This is your next step to discovering more of Heaven on Earth!
A teaching lab that balances the "what," of academic knowledge, with the "so what," of applying that knowledge to your life. With the marriage of virtual teaching lessons, and the Tuesday night in-person meeting in the lab, we will facilitate and activate the message of the finished work of Christ!
This hands-on ministry training school is personally led by the founders, Caleb Hyers, Scott Smylie, Tracy Erwin, and Kimberly Woods. Enrolling will help you learn more about your glorious new identity in Christ, and how to extend the borders of the Kingdom in your realm of influence. through a supernatural Heaven-on-Earth lifestyle
Fall Semester – Identity
The Jesus Lab online teachings will be using a core curriculum of Romans 6, 7, and 8, in order to look at your life through the lens of Christ and Him crucified. The in person weekly lab nights (every Tuesday) will activate and empower you to experience the tangible and spiritual realities of what you are learning. (Sept 1 – Dec 15)

Spring Semester – Leading Yourself & Others From Identity
The Jesus Lab online teachings shift in the spring semester to topical teachings including how to lead yourself, understanding dreams and visions, discovering your 5-fold ministry gifting, Biblical views of money and time, and breaking through limiting beliefs to fully release the Kingdom of God in your life. (Jan 12 - April 27)

Learn how to do the works of Jesus & see Heaven touch Earth with your own hands! As you meet every Tuesday evening for interactive training labs, you will gain confidence developing your ministry gifts within the safety of the classroom!
As a student in The Jesus Lab, you will
Discover your true identity in Christ

Develop the gifts of the Spirit and learn how to walk in the power of the Holy Spirit.

Build a personal culture of wholeness with solid biblical understanding

Partake in weekly in-person activations to explore new realms of expression

Take part in our ministry teams and serve at local conferences

Actively engage in online classes and in-person small groups

Participate in "treasure hunts' (prophetic evangelism) and minister to the broken and the needy during marketplace outreaches

Discover your 5-fold gifting

Grow in understanding dreams and interpretation of dreams

Develop skills in leading yourself and others in Kingdom work

Learn how to move from Chronos time (the monotony of time) to Kairos time (divine moments of acceleration)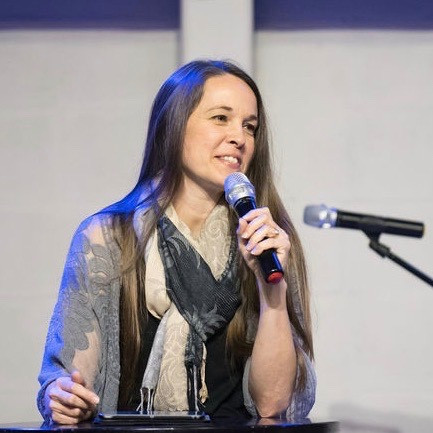 India was looking for a community of believers who knew there was something more to life with God this side of Heaven. She found her tribe and was continually inspired to discover all that Jesus is and all that He has for us!